Obituary for Elaine "Joan" Grono
(Nee Grant) Called home to the Lord surrounded by her family on July 2, 2018, age 85. Loving wife for 22 years of Richard Grono. Beloved mother of Tom Brzezinski, Wendy Geiger and Dan (Jennifer) Brzezinski. Proud grandmother of Matthew, Jacob, Nathaniel, Kaitlin, Jillian, Emily, Erin, Jessica and Nicole. Great grandmother of Charlotte and Elizabeth. Preceded in death by her husband Donald Brzezinski.

Joan was born in Waterloo, WI, the only daughter of Leonard and Mary (Schroeder) Grant. She spent her entire childhood there, initially living on her grandparents' farm, on the outskirts of town. There, Joan had fond memories of sitting on her grandfather's lap. After her grandfather passed away, when Joan was four years old, her family moved back into town. At that time, her family consisted of her mother, Mary, her grandmother, Louisa, and three cats. Since Mary needed to work outside the home to support them, Grandma Louisa joyfully took on the role of raising Joan.

Joan credits Grandma Louisa for teaching her how to sew, garden, cook, bake, and live a Christian life. Favorite childhood meals, often inclusive of extended family, were pot roast with vegetables, herring with fried potatoes and rye bread, as well as Saturday night dinners consisting of freshly baked rolls and cheddar cheese. While Grandma baked the bread, Joan baked her own little loaves in her doll bread tins. Pomeranian Kirschsuppe (Cherry Soup) and Pfefferneusse cookies were also often served, along with fresh strawberries and raspberries, straight from the garden. Joan was also fond of strawberry ice cream and Hershey bars with almonds.

Joan credits her Aunt Leita for her love of reading. Leita, a school teacher, routinely gifted Joan with books. During special Saturday evening meals, Joan was allowed to read at the table. Favorite books included Rings on her Fingers, Nobody's Girl, Nobody's Boy, and the Little Maida series. Joan's love of reading was life long, and she had recently been gifted with four new books for Mother's Day. A voracious reader, she had already made her way through over three of them.

Other favorite childhood pastimes included cutting paper doll families and furniture out of catalogs, for hours of imaginary play, dressing up her cats in doll clothes and pushing them in her buggy, Chinese Checkers, Old Maid, hopscotch, roller skating, and swinging on the "boat," a long suspended plank, at the local Fireman's Park. Joan was able to extend her love of the park, and its 1911 carousel, still in operation, to her children and grandchildren.

When Joan was 13 years old, her mother married her stepfather, Harvard, and the new family moved back to Harvard's family farm, one of the founding farms in the Waterloo area. Joan helped out at the farm. Her first paying job was at the local movie theater. During the next few years, Joan remembers the innovation of the television, and she was excited when Harv purchased a family car. Frank Sinatra, Bing Crosby, and the Andrew Sisters were also easy listening favorites.

On special occasions, Joan remembers taking the train to Madison, with her mom, for all day shopping trips. Favorite lunches, there, included a turkey clubhouse sandwich, and either a chocolate, or butterscotch sundae, at the counter at the dime store. She was also allowed to buy candy for the ride home.

Joan attended church and Sunday School regularly. As a teen, she participated in the Luther League, and had fond memories of their conventions. She was also a Girl Scout, sang in the Glee Club, was a member of the Girls Athletic Association, the Future Homemakers of America, participated in school plays, and carried her love of writing over to the school newspaper, "Hi-Lites," as well the yearbook, Whathilo.

Joan credits her sense of humor and mischief, to her Aunt Helen and Uncle Ralph, who were famous for their pranks and one-liners. Joan, and a friend, used to sneak dill pickles into the movies. She often laughed when recounting the time she got into mischief, with a friend, in high school. During recess, she and her friend snuck upstairs, filled paper bags with water and tossed them out of the window. Thankfully, they never hit anybody, but the mischief all came to a screeching halt when her Aunt Alberta, a teacher at the school, caught them.

When Joan graduated from Waterloo High School, in 1950, she desired to either pursue a journalism or nursing degree. Her mind was swayed after listening to a speaker at a Luther League convention, who encouraged the youth to use their talents for God. Joan completed her Freshman year at Carthage College, and then transitioned to the Milwaukee Hospital School of Nursing. After graduating in August, 1954, she became an obstetrical nurse, and then worked in a renal clinic at Children's Hospital.

Wedding bells rang on May 28, 1955, when Joan married Donald Brzezinski, and the couple lived and worked in Milwaukee. After welcoming their son, Tom, nearly five years later, Brookfield became their new home. There, the family expanded with the birth of daughter, Wendy, son, Dan, and three dogs. Joan was actively involved in family life, gardening, sewing, neighborhood and cub scouting activities, and placing a delicious home cooked meal on the table each night. Nobody could beat Joan's beef stroganoff and beef stew. Bedtime stories were routine. Throughout, she continued nursing, either at Children's Hospital, or at the newly built Elmbrook Hospital. Summer vacations were routinely spent in Boulder Junction, for sunning, swimming, fishing, exploring, and relaxing, a tradition that Dan has continued with his family. Other family outings included trips to Chicago's museums, aquarium, planetarium, Piper's Alley, and dinners at the Pickle Barrel.

Joan remained in Brookfield until 1996, two years after Don passed away. In the meantime, she went back to school and obtained her Bachelor Degree in Nursing from Alverno College, and continued her long nursing career, retiring from Milwaukee County Hospital.

Joan also found a second chance at true love when she and Richard (Dick) were married March 23, 1996. With Dick, Joan was able to spend 22 years pursuing their passion of travel. A Hawaiian honeymoon was their first stop. Together, they explored a good portion of the United States, including Alaska, both eastern and western Canada, Caribbean, Mexico, Panama Canal, Great Britain and Ireland, Germany, where they were able to take in the Passion Play, Austria, Switzerland, Italy. A repeat favorite winter getaway was Florida's Sanibel Island, another favorite she was able to pass on to her children.

After Joan married Dick, she also became a true baseball fan, as baseball was one of Dick's passions. They were also able to take in many musicals and theater productions, both in Milwaukee, and at the Fireside Theater.

Grandson, Matthew, was able to be held and loved by both Don and Dick. Joan and Dick further welcomed and became adoring grandparents to Jacob, Nathaniel, Kaitlin, Jillian, Emily, Erin, Jessica and Nicole. Just a year ago, Joan was over the moon to become a great grandmother to Charlotte and Elizabeth. Trips to the zoo, the beach, picnics, family meals, as well as brunches and dinners out, and games of, "Where's the squirrel?" have become cherished memories.

Joan has lived a generous and Christ centered life, has blessed numerous individuals, including family, friends and strangers. She will remain in our hearts, always, and we know, through the promise of Our Lord and Savior, we will again, someday, reunite.

Visitation at PEACE LUTHERAN CHURCH, W240 N6145 Maple Ave., Sussex on Saturday, July 7 from 10:00 AM, until time of Funeral Service at 11:00 AM. Interment to follow. In lieu of flowers, memorials to Peace Lutheran Church, Elmbrook Humane Society or a charity of choice are appreciated.
To send flowers or a remembrance gift to the family of Elaine "Joan" Grono, please visit our Tribute Store.
Previous Events
Visitation
Peace Lutheran Church
W240 N6145 Maple Ave.
Sussex, Wisconsin 53089
Service
Peace Lutheran Church
W240 N6145 Maple Ave.
Sussex, Wisconsin 53089
Cemetery Details
Location
Sunnyside Cemetery
N84 W19049 Menomonee Ave
Lannon, WI 53046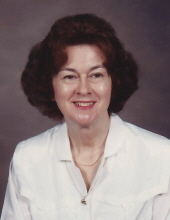 Thank you for sharing your
memory of Elaine
Provide comfort by sending fresh
flowers from our local florist.
No thanks, please don't show me this again.