Obituary for Donna J. Wolf
From the moment Donna Jean Wolf was born on March 5, 1946, in Milwaukee, she did things her own way. In any role in her life—daughter, sister, nurse, wife, mother, friend, crafter, collector, and even woman of faith—Donna was unique and had her own way to do it.

Donna dearly loved her brothers Mark and Scott, both of whom survive her, but when she was younger also sometimes competed with them for the attention of her parents, Allen and Erika. She was so close to Mark in age, that their mother sometimes dressed them as twins. Mark was her constant companion and she considered him a lifelong friend. Donna thought of Scott as her baby doll when he was little and doted on him since they were young. But Donna relished her older sister role too and could get a little bossy, and even be a tattletale. She loved her siblings and throughout her life would check in with her brothers and their families, including Mark's wife Jan, daughter Michelle and grandchildren Gavin and Miranda, and Scott's wife Terri, and sons Kevin, Ryan and Perry. Even if she didn't see them in person that often, she made a point to send them all cards for their birthdays and holidays.

Donna was married twice, to John Schroeder in 1967 and to Delvid Roholt in 1979, and divorced twice as well. Although she didn't live happily ever after with the love of her life, she had three children − Karen, Jeannine, and Allen − to make up for that. Because she raised them for the most part by herself, she was both the nurturer and the disciplinarian, and sometimes it was hard for her to do both. Donna was often strict; she had exacting standards her children were expected to meet, for example in how they did the chores they were assigned around the house. Donna also fostered independence in her children. She told her kids beginning early in their lives that if they wanted to go to college, they had better figure out a way to get there themselves. All three of her kids attended college and became self-reliant, independent people and still knew they were loved.

Donna wasn't all rules and chores, though; she had a fun side too. She occasionally played with Barbies or board games with her girls when they were young, and took advantage of wherever she was living to take short trips with her kids, including impromptu road trips for Krispy Kreme and to McDonalds for American food when living overseas. Donna loved making popcorn to share while the family watched movies or TV together. She was never happier than when meeting William, Allen and Agnesse's son and Donna's only grandchild, at the bus after school and spending the afternoon playing with him. Donna would visit William at his martial arts testing and take him out for ice cream whenever she had the chance. Later in life, Donna joined the Red Hat Society and had a grand time dressing up and going out with her girlfriends to dinners, shows, museums, and festivals. She eventually became the Queen of her chapter, and she attended Red Hat Society meetings at Brookfield Rehab.

Donna graduated from Divine Savior High School and Sacred Heart Nursing School. She did well in school and played the piano. She always had a circle of friends, but her best friend for many years was Jeannette. Donna generally followed the rules, but if she thought she could get away with it, she would break them. She told a few stories to her children about shenanigans she got up to, but always followed it up with "do as I say, not as I do." One memorable incident involved Donna and her friends sneaking into the sacramental wine at their high school. They did not get caught!

Donna became a Licensed Practical Nurse in 1968 and after a short time focused on nursing children, for the most part worked with seniors and the elderly in her nursing career. During some hard times in her life, Donna worked two or three jobs to make ends meet, most of them in nursing. Her nursing career included Presbyterian Hospital in Albuquerque, Franciscan Woods nursing home in Muskego, and also the Veteran's Administration medical center in Milwaukee, which she said was her favorite place to work. Donna loved caring for people and she liked things to be in order and done properly, so in some ways nursing was a natural fit for her. Nursing is also a job that is physically taxing, and when she began to have medical issues and her eyesight began to be severely affected, she retired. Then Donna crossed an item off her "bucket list" when she took a job at Walmart as a greeter. She loved helping people coming into the store and the social nature of the job.

In her lifetime, Donna had the opportunity to travel and always loved to visit new places. Born and raised in Milwaukee, after her first divorce, Donna took the brave step of purchasing land and a brand new solar house in Rio Rancho, New Mexico in 1977 and moving there away from her family. As a military wife, she also lived in Las Vegas, Nevada; Clovis, New Mexico; Fountain, Colorado; Ipswich, England; and on base at RAF Rendelsham, in Suffolk, England. While living in England, Donna traveled to Germany, Wales, France and Israel. After her military-wife years, she moved back to Wisconsin with her son to be nearer to her family. And even then Donna bought a timeshare in Puerto Vallarta, Mexico, which she enjoyed for years, and took a "bucket list" cruise to Alaska.

Donna's love for the next great idea was most displayed in her love of crafts. She always had a new idea to make something, and she often figured it out without instructions, a class, or how-to videos. She did things her own way. In fact, Donna even taught some craft workshops at the VA and showed neighbors how to make certain items. She taught her daughter to sew the hard way, without using the instructions. She made dresses, sometimes matching, for "the girls" throughout their childhoods, too. There was not a craft that Donna couldn't do well. She could crochet, knit, paint, sew, and make special photo albums, hosiery hangers, a variety of Christmas ornaments, and so many other things. Donna would watch TV with a project in her hands and always had more projects than time to work on them.

Donna was a collector of the exact thing that she wanted, and substitutes would not do. She bought souvenirs such as Christmas ornaments or china and crystal to commemorate the various places she traveled. Her job at Walmart enabled her to buy at a discount materials for crafts and projects she was sure she was going to get to. Her collection only grew over the years and came with her wherever she went. Donna moved the same set of cement bricks with a phoenix design from place to place for decades because she didn't have the perfect place for them in any of those homes. She still owned them when she moved into her last home at Brookfield Rehab in Brookfield, Wisconsin.

Throughout her life, Donna was a woman of faith. She believed in God and that through the sacrifice of Jesus, we could all be saved and meet again in eternal life. Just like in other facets of her life, Donna did things her way, and this led to a life of seeking the right church for her and the right way to live and worship God. Raised Catholic, Donna attended Catholic schools as she grew up and was first married in the Catholic Church. Shortly after her first divorce, Donna started her spiritual search and attended many, many different Protestant denominations and even briefly joined the Mormon Church, until she determined that they were not the path that she wanted to follow. However, throughout that search for the right church and her life, her faith in God never wavered and she believed in Eternal Life. She appreciated the prayers she received when she fought infections or other illnesses in the hospital and truly believed that they helped to recover faster.

Donna's strong personality and life of hard work and faith leaves a legacy for her children and grandson of strength and determination. Donna did not consider herself a feminist, but she inspired her daughters in particular to stand up for themselves and lead independent lives. She once argued with a school counselor that women could do anything that a man could do, and she demonstrated that throughout her life by doing exactly what she wanted to do and doing it her way, even when it required hard work and an investment of time. Donna was one of a kind.

August 7, 2018, age 72.

Memorial Gathering at HARDER FUNERAL HOME on Saturday, October 6 from 10:00 AM until time of Memorial Service at 11:00 AM. Private Interment Holy Cross. Per Donna's wishes, colorful attire is requested.

Donna is survived by her brothers Mark (Jan) Wolf and Scott (Terri) Wolf, as well as her children Karen Schroeder, Jeannine Schroeder, and Allen (Agnesse) Roholt, and the apple of her eye, her grandson William Roholt. She will also be missed by her niece Michelle (Ed) Gross, and nephews Kevin Wolf, Ryan Wolf, and Perry Wolf. Donna had a special fondness for her great nephew Gavin Gross and great niece Miranda Gross, and greatly appreciated Miranda's care and assistance later in her life. She will be greatly missed. We are grateful that we will get to see her again someday in the next life.

Memorial contributions may be made to the National Kidney Foundation (www.kidney.org) or the American Diabetes Association (www.diabetes.org).
To send flowers or a remembrance gift to the family of Donna J. Wolf, please visit our Tribute Store.
Previous Events
Memorial Gathering
Harder Funeral Home
18700 W. Capitol Drive
Brookfield, WI 53045-1965
Memorial Service
Harder Funeral Home
18700 W. Capitol Drive
Brookfield, WI 53045-1965
Cemetery Details
Location
Holy Cross Cemetery & Mausoleum
7301 W. Nash St.
Milwaukee, WI 53216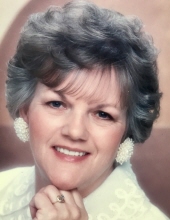 Thank you for sharing your
memory of Donna
Provide comfort by sending fresh
flowers from our local florist.
No thanks, please don't show me this again.